5 Thingamajigs I Like:
plaid
creeks
avocadoes
caves
laughter

5 Thingamajigs I Hate:
thunder
peanut butter
crowded places
gas prices
cities

5 Thingamajigs I Do Far Too Often:
sing
stress out
homework
cry
smile


5 Thingamajigs I Do Even Though I Shouldn't:
yell
jump up and down in my apartment (I live on the 2nd floor)
judge others
laugh at people instead of with them


5 Thingamajigs I Would Never Do:
drive a focus
lick envelopes
jump out of a plane
touch a spider
wear animal prints

5 Thingamajigs I Regret Doing:
nothing

5 Thingamajigs I Would Do If I Won 100 Million Dollars:
the only thing that would be different would be that I would get my CDL and buy one of these: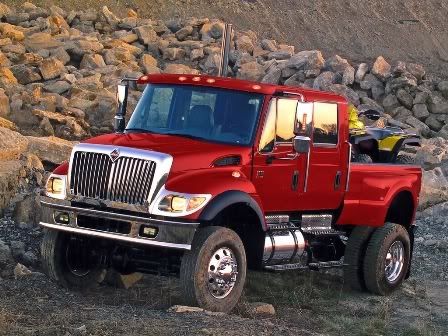 (It's a CXT)

I would still go to school and work everyday because I like school and I like my jobs. I would probably pay for the rest of my school but other than that I cannot think of anything that I really need.


5 Thingamajigs About Me That Are Peculiar But True:
I have a double jointed jaw
I disapprove of feminism
There are skittles in my m&m machine
I do not own a T.V.
I can almost lick my elbow

I would love to see grandma fill this out so I tag her. Grandma, YOU'RE IT!!